2021 Charles Babbage 50p Coin
Charles Babbage's mechanical calculators helped to bring about the conceptual leap to modern computing. Released to coincide with the 150th anniversary of his death, the fourth coin in the Innovation in Science series from the Royal Mint in the UK commemorates the life and legacy of one of Britain's greatest minds.
Charles Babbage 50p eBay Listings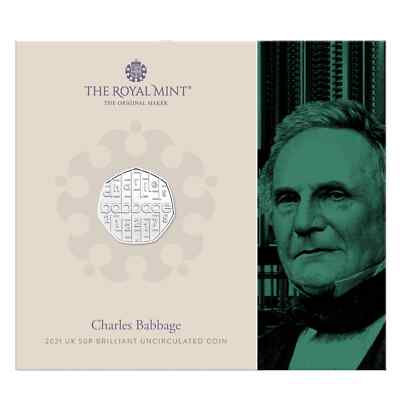 Bids: 0 bids
Watching: 15 people
£11.49
View on eBay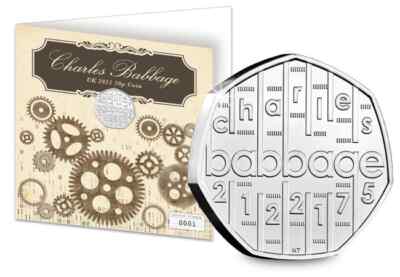 Bids: 0 bids
Watching: 11 people
£5.99
View on eBay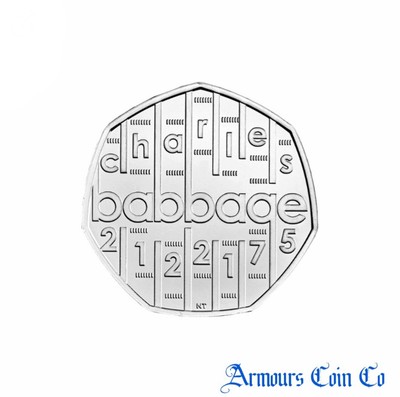 Bids: 0 bids
Watching: 11 people
£7.35
View on eBay
Prices shown here may not be final, check eBay for final selling price plus any applicable tax, import or shipping charges. These are not our products for sale. Please check all details directly with the eBay seller before commiting to any purchase.
Please note: Prices are correct at the time of posting but are subject to change on The Royal Mint website at any time. Click the "Buy This Coin" button to see the latest prices and availability.
Coin Design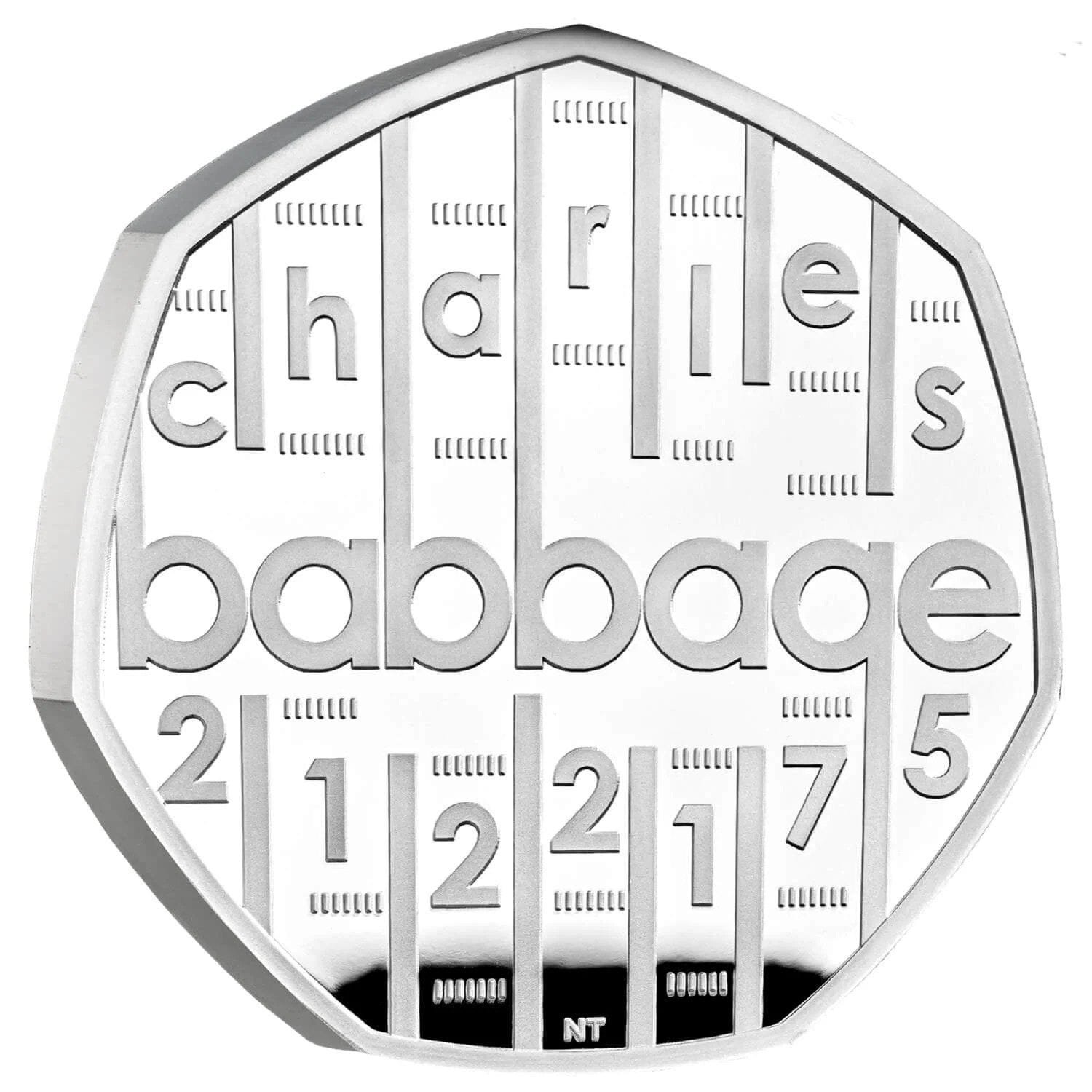 Watch the video