Alice's Adventures In Wonderland £5 Coins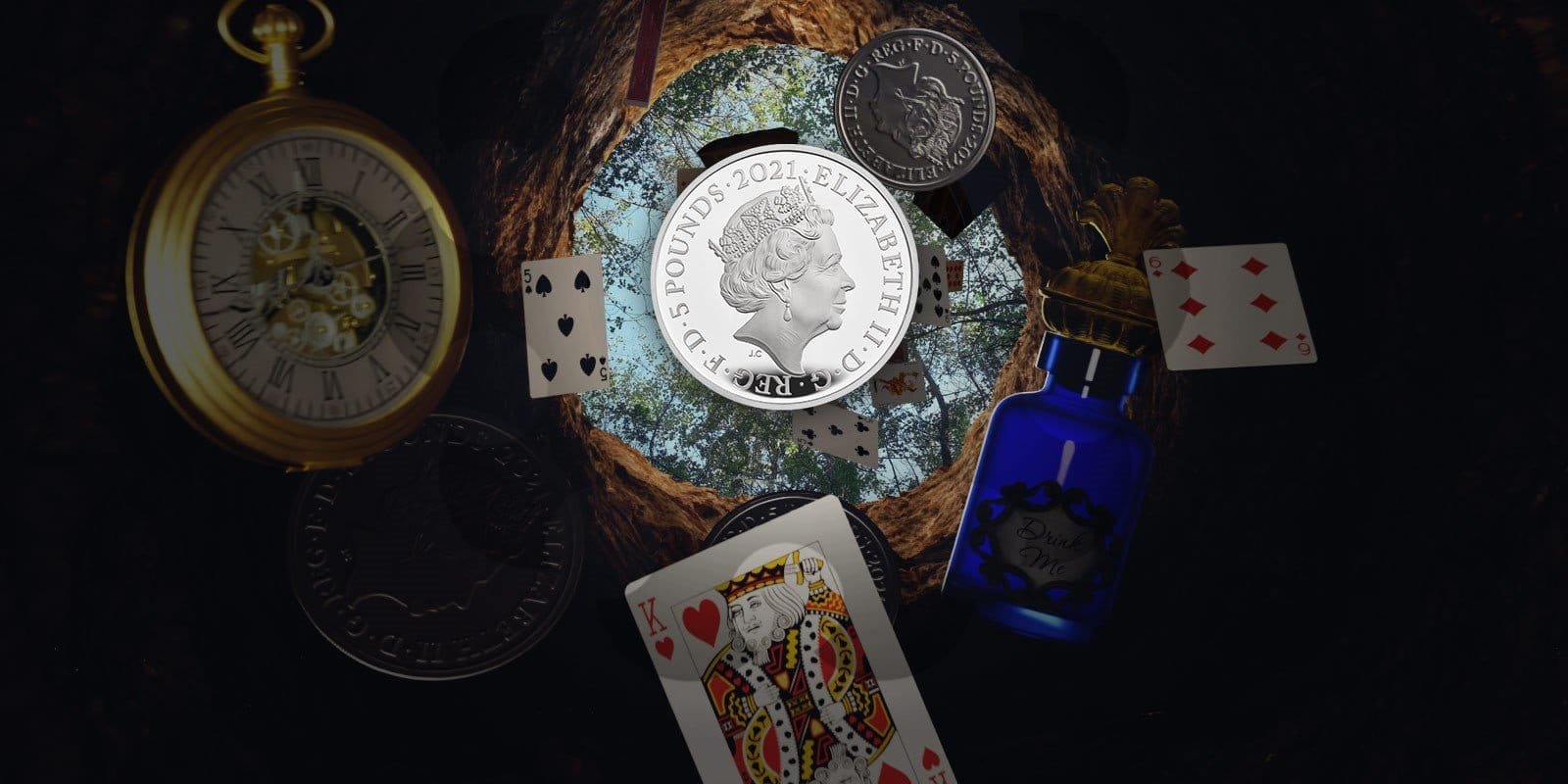 The Royal Mint is going to release a new £5 coin series featuring Alice's Adventures in Wonderland to celebrate the 150-year publication anniversary.
The Royal Proclamation, published on the 28th May 2021, states:
The design of the said cupro-nickel coin shall be as follows:

'For the obverse impression Our effigy with the inscription "· ELIZABETH II · D · G · REG · F · D · 5 POUNDS ·" and the date of the year, and for the reverse either:

(a) a depiction of Alice and the Cheshire Cat sat in a tree accompanied by the inscription "ALICE'S ADVENTURES IN WONDERLAND"; or

(b) a depiction of Alice and the characters Tweedledee and Tweedledum and the inscription "THROUGH THE LOOKING-GLASS".

The coin shall have a grained edge.'
That's all we know for now!
Subscribe to our site or follow our social media accounts to get updates when these coins are released.
Down the rabbit hole we go… https://t.co/1bvXm3AhnA pic.twitter.com/k9A8ZsImy1

— The Royal Mint (@RoyalMintUK) May 28, 2021
Alice In Wonderland Coins 2021
These coins from The Royal Mint are £5 collectible coins and not Alice In Wonderland 50p coins, previously released from the Isle Of Man.
Alice In Wonderland 50p Coins eBay
IOM 50p coins include the five coins listed below:
Alice "What a curious feeling!" said Alice
Cheshire Cat "We're all mad here"
Queen of Hearts "That's enough! Off with their Head"
The Mad Hatter "I am under no obligation to make sense to you"
The White Rabbit "The hurrier I go, the behinder I get"