Mary Rose £2 Coins mark the 500th Anniversary of the maiden voyage of the Mary Rose.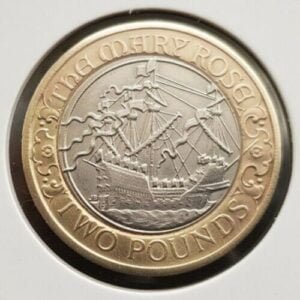 Artist John Bergdahl FRBS created a design that shows the Mary Rose in her prime, complete with the all-important banners and streamers that made Tudor vessels so beautiful and instantly recognisable.
The carrack Tudor warship profile is clearly shown, with the high 'castles' fore and aft, and an impressive number of heavy guns.
Looking at the stern of the ship, it's easy to see the gradually narrowing width of the decks, designed to make the ship more stable and to make boarding more difficult. The inscription around the edge of the coin reads: YOUR NOBLEST SHIPPE 1511.
2008 London Olympic Games 1908 £2 Coins eBay
2008 London Olympic Games 1908 £2 coins for sale on eBay
1908 2008 Olympic Handover Ceremony £2 Coins
£2.20
(3 bids)
Ends in 2d 4h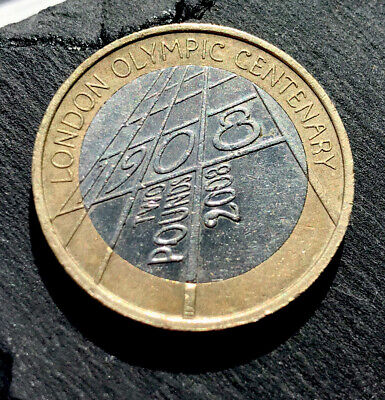 £14.55
(2 bids)
Ends in 2h 20m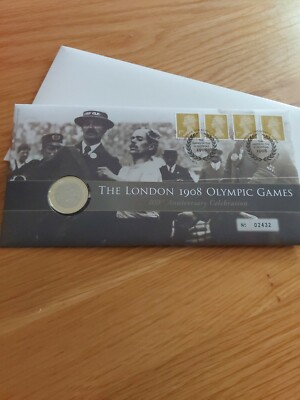 These are not our coins for sale, please check with the eBay seller directly to confirm the details of the coin being offered.
2008 Olympic Handover Ceremony £2 Coins Worth?
Recent eBay sold listings for this coin indicate that the current value for a circulated coin in good condition is £4.75.
See our Rare £2 Coins page for current values.
Please note coin prices vary wildly depending upon rarity and condition. Prices provided are averages, not specific prices for individual coins. These prices are only updated from time to time and as such do not reflect short-term pricing trends.
Please do your own research before buying and selling UK coins.
Is the Mary Rose a rare £2 coin?
The mintage figures for the Mary Rose coins are:
| | |
| --- | --- |
| Base Metal | 1,040,000 coins entered circulation |
| Brilliant Uncirculated (BU/BUNC) | 103,013 |
| Silver Proof | 6,618 |
| Silver Proof Piedfort | 2,680 |
| Gold Proof | 692 |
Coin Specification
Year Issued
2011
Diameter
28.4mm
Weight
12.0g
Thickness
2.5 mm
Composition
Outer:  Nickel-Brass (76% copper, 4% nickel, 20% zinc)
Inner:  Cupro-nickel (75% copper, 25% nickel)
Obverse Designers
Ian Rank-Broadley
Reverse Designer
John Bergdahl
Edge
Milled
Edge Inscription
YOUR NOBLEST SHIPPE 1511
2011 Mary Rose £2 Coin First Day Cover FDC
Mary Rose FDC